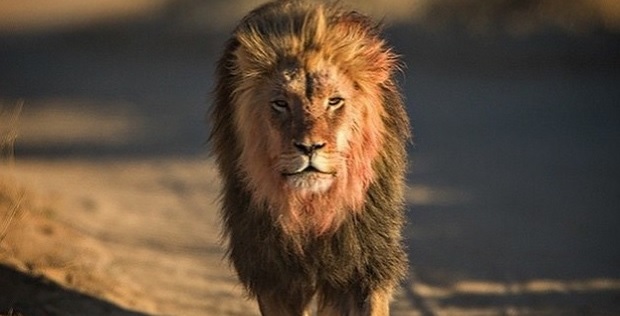 You Will Definitely Love and Share These Beautiful Wildlife Photos!
Some wildlife images just have a special power. They attract your attention, make you stunned and force you to share them with other people.
Wildlife and nature photography is very strong on many places on the Internet particularly Instagram. I've found some amazing Instagram profiles with a ton of breathtaking pictures and just wanted to share the love by publishing some of them right here.
Just sit back, check out these awesome wildlife photos one by one and enjoy!
And don't forget to share the love too 😉
1. Lion is always the KING!
  2. Black Rhino is indeed a precious animal.  
3. Tiger under the rain…
  4. Red Ruff Lemurs are really cute creatures!  
5. Our Snow Leopard is hungry.
  6. Coastal Bears love salmon as much as we do!  
7. Bald Eagle giving ride to a Crow!
  8. This cute Owl is looking at you 😉  
9. A Red Kangaroo holding defense position or giving instructions!!!
  10. Elephants are just great!  
11. The Elk or Wapiti is a fascinating creature.
  12. Is this one the world's smallest Deer?!  
13. This Chipmunk is so cute, isn't it?
  14. Mr. Chimpanzee: "Well, let me think…" 
15. A Baby Meerkat is standing up!
  16. Lion Fight is really scary.  
17. A Meerkat while scouting!
  18. Imagine how dangerous a Warthog could be while chasing a Cheetah!  
19. Wet Baboons are still cute animals!
———————————————————
Credits:
Featured Image Source Taken From Instagram Profile: wildlifepage
Did you like the photos? Well, then share this page with your family and friends 🙂