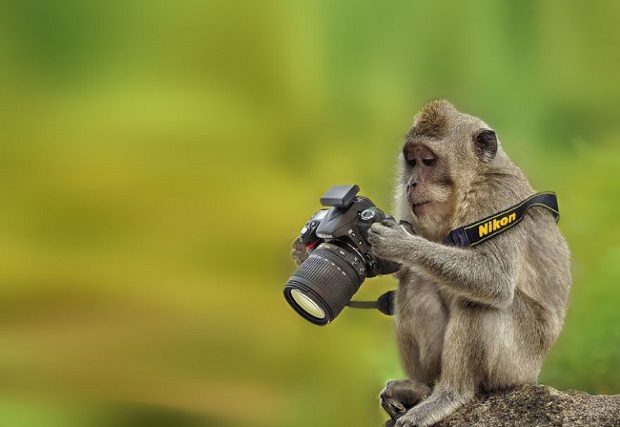 You Will Absolutely Love These Animals That Want To Be Photographers!
Wildlife photographers sometimes experience funny things that make everyone laugh. Imagine you are sitting there waiting for a special moment to capture an amazing photo and all of a sudden you notice something funny!
This is what this article and its photos all about; animals that really want to be photographers.
Read through, check out the funny images and tell us which one is your favorite!
We often see photographs of wildlife or of photographers taking pictures of wildlife. But what about wildlife photographers? That is, animals taking pictures?

It's unusual for animals to use tools, although these critters certainly seem to want to. We all know that chimps and other primates sometimes use tools, but did you know that octopuses also use them? And that crows are so smart, that they understand how to displace water?

These adorable photos capture the unexpected encounters between photographers and their subjects. Some animals seem to want to help out; others get behind the camera themselves.

Have you ever had an animal want to participate in your photography? Vote on your favorite photo, or post your own below!

#1

#2

Source

#3

Source

#4

Source

#5

Source

Source

#6

#7

#8

#9

Source

……………….

Read the full story here at BoredPanda.com and see all the images:
Credits:
Article Source: 21+ Animals That Want To Be Photographers
Image #5 Source (The first one)
Image #5 Source (The second one)
Image #7 Source (Also, the featured image above)
Did you like the photos? Hit the share button right now, right here 🙂