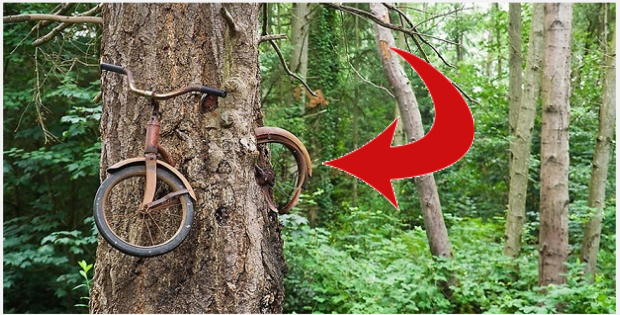 Photos Of Nature Overcoming Civilization
The more civilized we get, the more destruction nature gets. Sometimes, there should be something that makes us to think deeply about what really is happending around us.
However, the nature is strong in itself and has the potential to win the battle against civilization. These amazing photos are just a stunning proof to that fact.
Check out this great article as well as the breath-taking photos and let us know about your thoughts!
As solid and unshakable as we think our civilization is, its grip on nature is tenuous at best. If any cracks appear in the faces of our buildings or our machines, nature is quick to move in and take over. With this in mind, here are 21 photos of places and things that nature is in the process of reclaiming.

……………….

The Old Piano Tree, California

Image credits: Crackoala

Trees Winning Against Concrete In Hong Kong

Image credits: Romain JL

Abandoned Inner City Railway In Paris

Image credits: messynessychic.com

Bicycle Eaten by A Tree On Vashon Island, Washington

Image credits: Ethan Welty

Abandoned Shopping Mall Taken Over By Fish In Bangkok

Image credits: Jesse Rockwell

……………….

Read the full article and see all the stunning images right here at Boredpanda.com:
Credits:
Article Source: 21 Photos Of Nature Winning The Battle Against Civilization